As we hurtle towards Christmas, it can be helpful to have a shopping strategy so that you get everything done as easily as possible. To do this, it helps to know what kind of shopper you are…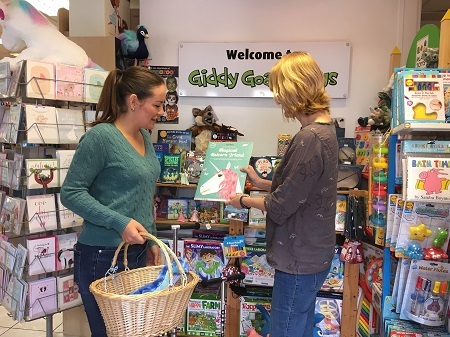 What kind of gift shopper are you?

   

 

a. I often choose gifts for friends that I would like or, if buying for my friends' children, choose things my child has and likes.
   

 

b. I have a budget I want to stick to and want something that's nice and appropriate but that is within my budget, sometimes I like help in shops but I don't like to feel I'm getting the hard sell.
   

 

c. I put a lot of thought into choosing gifts that the recipient would like based on their interests and like to take time choosing the right gift.
   

 

d. I don't have much time to shop so buy gifts from wherever is most convenient

 

    If you answered

 

a

 

you're an

 

Emotional Shopper

 

– you often know exactly what product you want based on you having seen or used the item yourself.
    If you answered

 

b

 

you're an

 

Economic Shopper

 

– you like to feel you're getting value for money and attentive but not pushy service.
    If you answered

 

c

 

you're a

 

Cognitive Shopper

 

– you probably put a lot of thought and often research into buying items for yourself or for other people.
    If you answered

 

d

 

you're a

 

Determined Shopper

 

– you want to achieve your shopping goal as quickly and easily as possible.

Of course we don't all fit exactly into these categories and you can be one type of shopper on one day and another the next based on whether you're rushing around in your lunch hour, have fractious children in tow, are functioning on four hours sleep, or are trying to economise, but the good news is that whatever type of shopper you are, here at Giddy Goat Toys we can cater to your needs. We'll offer you help and advice if you need help making a decision, or we'll back off and leave you to it if you want to be left to mooch. For those rushing off to parties, we'll wrap the gift for you and hand you a pen to write your card out.
Having a shopping experience that works for you is even more important as we move towards Christmas and you find yourself working through a long list. So as well as making sure our shop is stuffed to the gunnels with fantastic toys to suit all ages and budgets you can be assured of getting the sort of service that works for you at Giddy Goat Toys. If you're after something specific we'll try to order it in for you or recommend where you might find it, we'll never give you the hard sell and we're proud of our selection of quality toys, games and gifts: ranging from the 'Big Presents' of Wooden Dolls' Houses, Kitchens and Garages, to stocking fillers for under a fiver, to a wide selection of wonderful gifts for around £15.
For those short on time you can shop on our website – www.giddygoattoys.co.ukand we'll deliver to any UK address for just £2.50 p&p or you can opt for click and collect for free and pick up the order at your convenience.
If you've never visited our shop before come on down to Didsbury, we're part of a thriving high street of shops and lovely cafes, and just two minutes away from the Didsbury Village tram station. And if you're already a customer then thank you for your support – it's much appreciated and having seen so many other toy shops both large and small close down in the last few years we never take our ongoing survival for granted, so whatever your style of shopping and whatever age of child you're buying for and whatever your budget, we're here to help and hope to see you in our Didsbury shop soon!
Amanda, Ruth, Yvonne, Lorna, Jane and Rachel xxx

Giddy Goat Toys,
2 Albert Hill Street,
Didsbury.
Manchester, M20 6RF.
www.giddygoattoys.co.uk
Follow us on Twitter, Facebook, Instagram and Pinterest for the latest news, views and reviews.
This article was published in Mums & Dads magazine, December 2018, in conjunction with whom we are running a competition to win £25 to spend online or instore.
To enter the competition click the link and follow the instructions.